Now Accepting Applications for Certified Firefighter
City of Hobbs is an Equal Opportunity Employer
| | |
| --- | --- |
| Certified Firefighter | $41,026.00 - $72,883.20 |
| Certified Firefighter Paramedic | $46,866.00 - $78,956.80 |
25 Year Retirement Eligibility (75% Pension)
90% Pension Maximum at 30 Years
All employees pay 9.7% PERA (Public Employees Retirement Association)
Longevity Pay
Military Preference Points
Lateral Firefighters are exempt from taking the written test
Up to 15% pay increase for Certified Firefighters depending on experience
SWAT Incentive - $1,500 per year, paid on anniversary date
Paramedics have the opportunity to operate as a Medic on Hobbs Police SWAT
Bilingual Incentive - $1,500 per year
Relocation Allowance up to $3,500
Paid EMS Training up to the Paramedic Level
Paid Fire Training Classes
NM State Academy offer courses at no cost to NM Firefighters
Department Issued Uniforms
Paid Meals, Daily Meal Allowance per person
Fitness Facilities at all 4 Fire Stations
Certified Fitness Coordinators on all 3 Shifts
CFCs can design workout plans and assist you in improving your fitness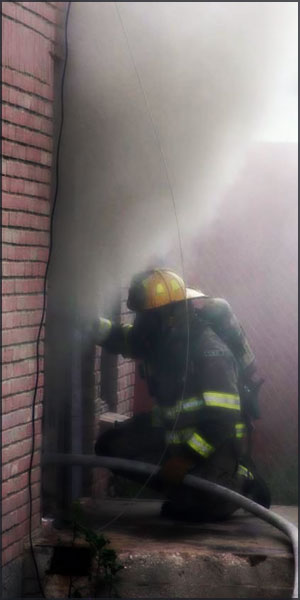 Important Links
Requirements
Certified Firefighter
Reached the age of majority (18 years of age).
Must hold a High School diploma or GED at date of hire.
Prefer thirty six (36) college credit hours or two (2) years general verifiable and proven paid work experience.
Must be certified NREMT or NM State EMT, and/or Firefighter I & II IFSAC.
National Registry certified EMT's must enroll and complete NM EMT bridge course as soon as possibly upon appointment.
Must be of good moral character; Prefer Honorable Discharge from any of the Armed Forces of the United States (if applicable).
Have not been convicted of or pled guilty to or entered a plea of nolo contendere to any felony charge or, within the three-year period immediately preceding their application, to any violation of any federal or state law or local ordinance relating to aggravated assault, theft, driving while intoxicated, controlled substances or other crime involving moral turpitude and have not been released or discharged under dishonorable conditions from any of the armed forces of the United States.
After examination by a certified psychologist, found to be free of any emotional or mental condition which might adversely affect performance as a Firefighter and/or EMT or be prohibited from successfully completing prescribed basic training.